2008.02.05
Free Flowing
23.56.18 - Mark
For a while I was doing a good job of posting something daily, a link, a movie review, a post - something. Then the weekend came and I dropped off the interwebs while I went to Raven Knob and spent the weekend in good company wandering around taking photos and having fun.

I didn't ever realize it but I was in need of a recharge. Even if things seem slow it's amazing how crazy life can get, between hobbies, projects, and the information overload that is the modern era. A weekend unplugged and a couple more days mostly off-line does wonders for the body and soul.

I think the early morning hike Sunday morning was the key. There's nothing like an cool morning (or late night) hike though woods almost entirely untouched by civilization. Particularly when the trip includes climbing around a beautiful waterfall taking long exposure photos.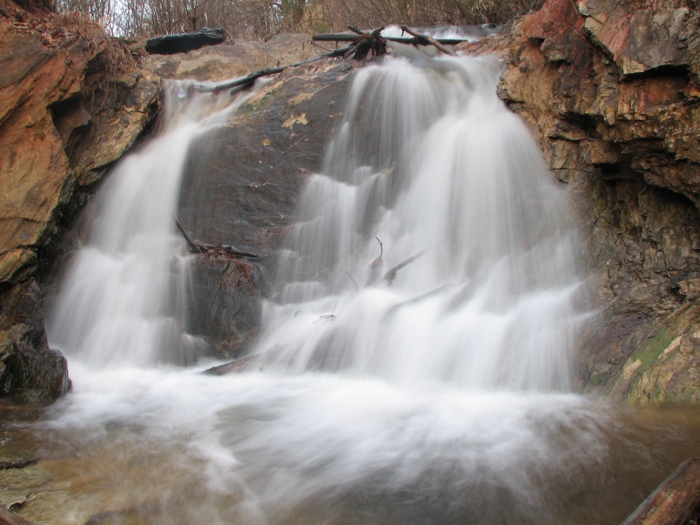 2007.12.20
White Water
02.19.43 - Mark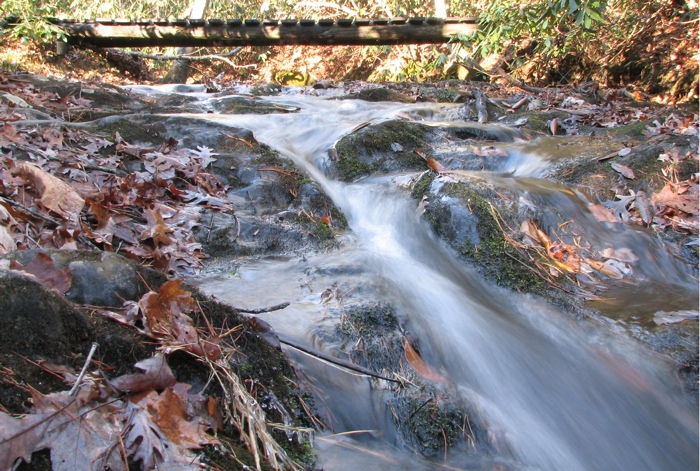 I've been taking a bunch of photos recently, I think over 1000 in 10 days, and enough to start tripping up my install of iPhoto. All of those photos will need sorted and a lot will need some significant post processing of some flavor (there are a number of HDR and panorama sets in that thousand) but I wanted to get this one up. It almost took more time to get photoshop up and running than it did to edit the photo so I don't feel too bad about throwing it up real quick. I'm half lucky the image turned out so well, it's a longish exposure and I was too lazy to use a tripod.
5 extra special bonus points if you can tell me where I took this photo (within ~1km)