2008.01.25
Night Pilots
00.16.11 - Mark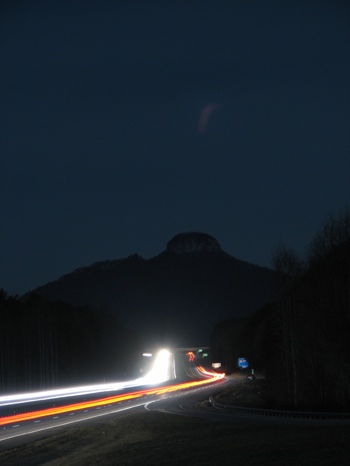 I've been meaning to try and do some long exposures with traffic for a long time, but Monday night coming back from the Piedmont Photography Club in Winston-Salem Monday night there was a full moon, so on my way home I pulled off onto an overlook of Pilot Mountain and took a few 15 seconds exposures. Some of them I'm going to try and blend, some are alright as standalones. The 15 second maximum exposure of my S3 really isn't enough to do really great long exposure photography, but it's sort of workable. Still it's one of those limits I've been really running into lately. I know that you can take great photos with a homemade pinhole camera and all that, and I'm still really happy with the Canon S3's (Hell, I've bought two of them, and I've sold 3 friends on them, 4 if you count the asshole that stole my first one) but I can think of a lot of cool things I can do with a DSLR I can't do with what in the end is still a point and shoot.

2008.01.20
Bird House Abduction
23.45.22 - Mark
Two for one special on photos today, but same subject in the same photoshot, but two very cool photos. One of my favorite things to do with a camera is light painting and manipulation. I don't do it that often since my Canon S3IS doesn't do the best with long night time exposures (a side effect of not being a DSLR), but I try. Anyways the photos: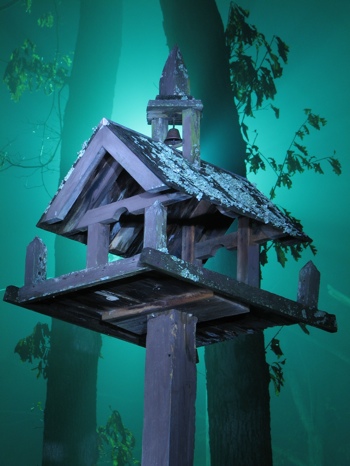 2007.10.23
Good Night Mayberry
00.34.26 - Mark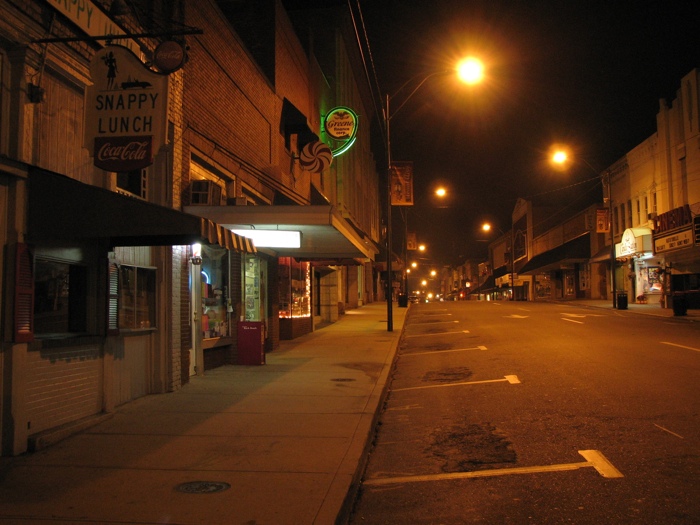 Good Night Mayberry
Here's the other photo I mentioned last week in
Orange Night
. Main Street Mount Airy, looking at Snappy Lunch, Floyd's City Barber Shop, and Opie's Candy Store.
2007.10.17
Orange Night
17.31.22 - Mark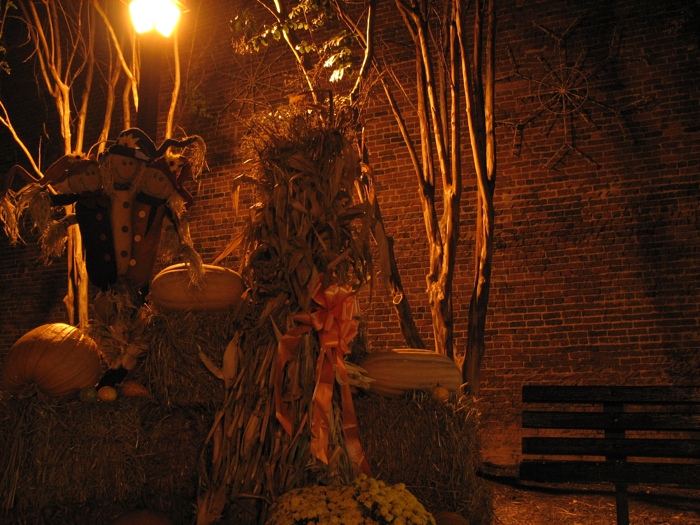 Orange Night - Fall is here
Last night I was the monthly meeting of Mount Airy's Photography Club, I on my way home I drove past a small park at the end of main street, and the lighting and arrangement of stuff looked cool in the orange glow of the street lamp, at least more interesting to me than in broad daylight. So I circled around Main Street, parked at the end of the otherwise deserted street, and grabbed my camera and a tripod and snapped away. I really like manual settings. I couldn't have taken this image with automatic white balance and unadjusted exposures.
I've got some good evening images of Main Street (at the Mayberry end of Main) I'll post later. Mayberry at night has an interesting feel to it.