2008.02.13
457-55-5462
23.57.30 - Mark
I normally do a good job of ignoring TV ads, but the one for lifelock where the CEO goes around some city with his claimed social security number painted on the side of a truck piqued my interest, and I started wondering if it was real or just a good looking fake. The structure falls in to the Social Security Administrations documented structure, but I'm too lazy to try registering for the Social Security Number Verification Service so that's by no means definitive. A little light googling suggests that the guy is real and because he's stupid enough to advertise his social it gets used fraudulently, but then again over 40,000 people have claimed 078-05-1120 as their SSN since 1938 (it was a valid SSN until it was used in advertising). I wonder if Lifelock and 457-55-5462 is the new "Woolworth number"
2007.12.05
God Hates Christmas Trees
10.11.49 - Mark
Today's fun Bible verse Jeremiah 10:2-4

(2)Thus saith the LORD, Learn not the way of the heathen, and be not dismayed at the signs of heaven; for the heathen are dismayed at them.(3)For the customs of the people are vain: for one cutteth a tree out of the forest, the work of the hands of the workman, with the axe.(4)They deck it with silver and with gold; they fasten it with nails and with hammers, that it move not.
In short, God hates Christmas trees. When you really look into it, it's amazing what made it into the Bible.
2007.04.22
The Dark Side of Snopes
11.40.12 - Mark


I love fact checking via Snopes. Depending on who sends me the urban legend email, I usually hit them over the head with a link to the relevant snopes pages. I also love xkcd's webcomics.
2007.03.07
Visualizations
00.33.22 - Mark
I wish I had this...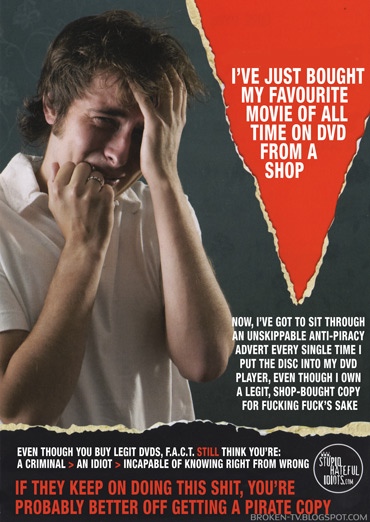 ...when I posted this a couple weeks ago.

via WWdN/Boing Boing (you try chasing down the original sources)
2007.01.06
Do not iron.
13.46.31 - Mark
In a way you have to admire the lawsuit culture that has developed in America. Without it we wouldn't have hilarious warning labels like "ďDonít try to dry your phone in a microwave oven." We also wouldn't have contests dedicated to finding the most bizarre and inane warnings.

I might have to look for the book they just released next time I'm in a book store, but until then I can laugh over some of the past winners
2006.04.09
Laughable Business Practices
17.11.46 - Mark
My sides are hurting like crazy and this is to blame (Flash movie of an IBM song)
2006.03.27
Add indeciviness liberally
15.15.35 - Mark
This thread on how to survive an upcoming interview with Steven Colbert is hilarious. Half of them get the idea that Colbert is a "professional idiot" (his own words from an NPR interview I heard a while back) while the rest think that this is a serious media deal and this interview will make or break his film career.

Granted, we're talking about some of the same people who actually liked the walmart movie, which was a lousy attempt at rallying socially, politically, and economically disconnceted (and generally uninterested) urban liberals around the exploitative evil which is walmart. I mean, its a good thing that it helps the urbanites realize that Walmart is a problem, but it doesn't really say anything new - certainlly not to people who have to deal with walmarts
2006.02.16
Hell just got a bit colder
19.10.54 - Mark
Who would have guessed it - Garfield can actually be funny. Just remove Garfield and/or his thoughts







Original thread
More at Something Awful

Not all of the remixed strips are funny, many just point out how sad Garfield strips really are, but the fact that I'm laughing at comics that were created by a group-think brand-oriented committee is amazing. Hurray for remix culture!